Free Trial Lessons!
Tuesday, June 25, 2019 by Katt Baxter | Uncategorized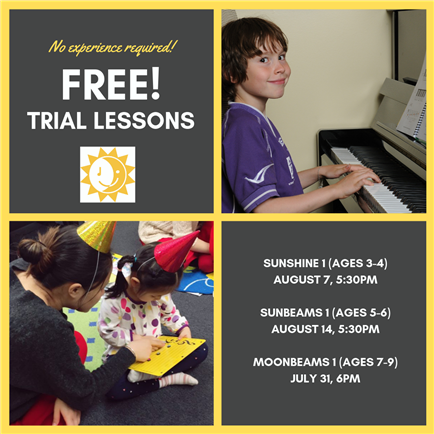 Thinking of trying the Music for Young Children program in the fall? Sign up today for one of our FREE trial lessons!
Come check out the studio, meet the teacher, and try your first class at no cost. See our Group Lessons and Schedule pages for more information on this amazing program!
Must contact the studio by no less than a week before the lesson to guarantee supplies for your child.
Congratulations!
Saturday, June 22, 2019 by Katt Baxter | Uncategorized
So proud of this young lady. Passed her RCM exam with honours. She always keeps a positive outlook when it comes to her exams as well. Way to go M! Onwards and upwards!